Hosting Programs / Where We Work
Open Hearts and Homes for Children places children in states on the eastern seaboard (Maine to Florida) as well as parts of Minnesota, Iowa, Ohio, Kentucky, Tennessee, as well as the Austin and Houston, Texas areas.
Because we believe it is important to provide local support to our host families, we only place children within a couple hours driving distance from any regional coordinator.  To learn more, contact a coordinator near you .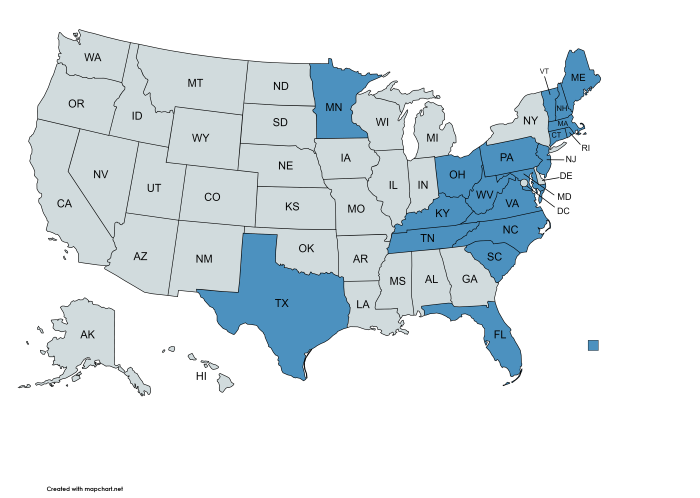 ---
---
Meet the Children
You can bring the mission trip home by hosting an orphaned child from Eastern Europe. Today you can make a difference, here's the first step!