Discovery and Adventure Program
OHHC is excited to announce a new pilot program for Christmas 2022, "Discovery and Adventure", a model of hosting created with a focus on encouraging healthy development of each child by providing structured opportunities to expand their horizons and develop meaningful relationships. The program is designed to encourage a sense of adventure as they experience international travel, facilitate learning by providing hands-on educational opportunities, and help to create a sense of self-worth and value through developing relationships with caring adults. Children will be matched with specific host families according to their interests and needs. This program is being offered to children 12 through 17 years old who reside in orphanages or foster homes, who have a desire to better themselves and participate in the program's activities. An integral part of this program is "Discovery Projects" that each child and family will work on during their visit. Projects will be individualized based on the child's interests and needs. Examples include:
Financial literacy:
An introduction to the concept of budgeting or how to manage money through practical application, such as making a list of items needed, making a purchase at a store, receiving change
Career exploration:
Developing skills to prepare for the workforce such as completing an application and participating in a job interview, as well as visits to worksites to learn about career opportunities of interest
Life skill development:
Learn important life skills to develop independence, such as how to select a recipe, collect ingredients, and prepare a dish; do laundry; perform simple maintenance, and other household tasks.
Service learning:
Learn to recognize and respond to the needs of others, such as helping deliver meals to a neighbor in need, assisting an elderly community member with a task, or collecting items for a local shelter.
Faith Exploration:
Develop an awareness of Christian values, allowing them to experience how American Christians worship and celebrate their faith
Personal Discovery:
Opportunities to explore personal interests like learning a new skill or trying a new activity (ie. playing a guitar, ride a bike, gardening, horseback riding, knitting, etc.)
Cultural Enrichment:
Discover American history and culture through visits to museums, parks, historical landmarks, and other attractions; Discover American cultural traditions such as how different families celebrate the holidays;
English Language:
Develop their knowledge of English, which can be a marketable skill in the future.
Upon completion of the program and return to Latvia, there will be an opportunity for the children to remain in contact with their American host family, whose role will be to provide continued support and encouragement, through an on-going relationship if desired. A host family's ongoing support can play a key role in a child's continued development and preparation for independent living. Future program goals include providing opportunities for host families to travel to Latvia to visit their host child and develop a deeper appreciation for their host child's country and culture.  
---
ABOUT LATVIA:
Latvia is the middle of the Baltic countries in Northern Europe bordered by Estonia, Lithuania, Russia and the Baltic Sea. The country's official language is Latvian but the majority of people also speak Russian as Latvia was part of the Soviet Union prior to regaining its independence in 1991. The country is known for its beautiful beaches, numerous lakes and sprawling forests. Latvia's capital is Riga, home to the lovely old quarter, full of magnificent architecture, cobblestoned lanes and many historic churches. Latvia is a smaller country roughly the size of West Virginia with a population of just over 2 million people.
For many years after Latvia's independence the country saw strong economic growth. The global recession in 2008 however, hit Latvia hard, and as a result, the country experienced severe economic consequences resulting in high unemployment. The economy has seen some recovery since 2008 but continues to struggle with the instability of global economic conditions.
The children available for hosting from Latvia are 12-17 years old. There are still many orphanages in Latvia, but also a firmly established foster care system. While the majority of children from Latvia who come on hosting reside in orphanages, some may reside in foster families.  
FACTS:
Although they are making great strides in supporting families in crisis, the country of Latvia has a number of children residing in out of home care (foster care or orphanage settings). Children are removed from biological families due to parents' lack of parenting skills, limited resources, alcoholism and domestic violence.
In 2013, data showed there were 8,100 orphans in Latvia.
63% of them were living with guardians, 14% in foster families and 23% – in orphanages, according to Welfare Ministry.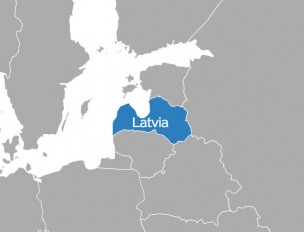 MORE INFORMATION ON LATVIA CAN BE FOUND ONLINE