Latvia is the middle of the Baltic countries in Northern Europe bordered by Estonia, Lithuania, Russia and the Baltic Sea. The country's official language is Latvian but the majority of people also speak Russian as Latvia was part of the Soviet Union prior to regaining its independence in 1991. The country is known for its beautiful beaches, numerous lakes and sprawling forests. Latvia's capital is Riga, home to the lovely old quarter, full of magnificent architecture, cobblestoned lanes and many historic churches. Latvia is a smaller country roughly the size of West Virginia with a population of just over 2 million people.
For many years after Latvia's independence the country saw strong economic growth. The global recession in 2008 however, hit Latvia hard, and as a result, the country experienced severe economic consequences resulting in high unemployment. The economy has seen some recovery since 2008 but continues to struggle with the instability of global economic conditions.
The children available for hosting from Latvia are school age (7-16 years old), singles, sibling pairs or sibling groups. Single children must be age 12 or older, whereas younger children (7+) may travel with their older siblings.  There are still many orphanages in Latvia, but also a firmly established foster care system. Children from Latvia who come on hosting may reside in orphanages or in foster families. 
FACTS:
Although they are making great strides in supporting families in crisis, the country of Latvia has a number of children residing in out of home care (foster care or orphanage settings). Children are removed from biological families due to parents' lack of parenting skills, limited resources, alcoholism and domestic violence.
In 2013, data showed there were 8,100 orphans in Latvia.
63% of them were living with guardians, 14% in foster families and 23% – in orphanages, according to Welfare Ministry.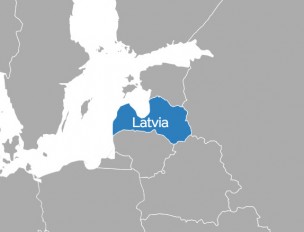 MORE INFORMATION ON LATVIA CAN BE FOUND ONLINE